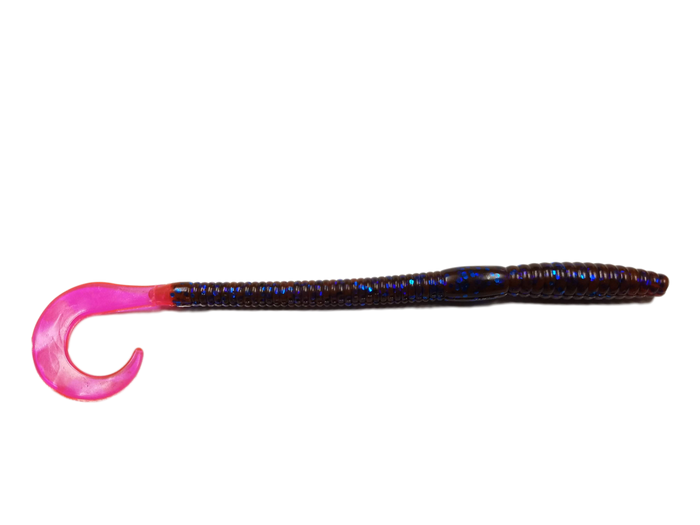 The Curl Tail worm is that one bait that every fisherman has in his tackle-box and for good reason, it flat out catches them. Featuring an ultra realistic segmented body, egg sack and thin curl tail that provide an excellent swimming action, it entices strikes and is one of the most dynamic and versatile soft baits of our modern time.
Shipping/Freight
We offer a variety of shipping options to meet your shipping needs.
We use UPS with Next Day, 2nd Day and Ground delivery options available for most items. Items that cannot be shipped via UPS will be delivered via common carrier. Truck shipments will be shipped collect. Shipping charges will be added to your invoice for UPS shipments.
All deliveries are insured and guaranteed against loss, theft and damage for their full purchase value.
We are unable to ship to PO Box addresses. All shipping prices are quoted in U.S. dollars.
If the customer needs additional invoices and shipping documents they must be requested at time of order. The cost for mailing these documents will be the sole responsibility of the customer. We will mail on your UPS; OHL, Federal Express account or we will include the cost of mailing on your invoice.
Foreign Shipments
All prices based on U.S. dollars. All shipments are shipped freight collect or the freight is added to the invoice. ACTION PLASTICS can arrange freight or furnish information so the customer can make arrangements with their freight forwarder. Wire transfers are the preferred method of payment.
Returns
We guarantee complete customer satisfaction with all products shipped from our company. If you are not completely satisfied, merchandise will be replaced, provided, you notify us within ten days upon receipt of your order. Claims for shortages must be made upon receipt of your order. Any merchandise returned, unless defective will be charged a 15% restocking fee. You must have prior authorization from our company to return merchandise. All returns will be processed and fully inspected after they arrive in our warehouse.